The garbage disposal may be one of the most misused appliances in any home.
Few people in Central Florida realize that a garbage disposal is only designed to handle light food residue that is rinsed from plates and cooking utensils before they go into the dishwasher.
That's why so many of Sam T's plumbing service calls involve garbage disposal repair in Orlando, Sanford, Oviedo, Lake Mary and Winter Park.
Large quantities of food and debris going into disposers can overwhelm them and clog the kitchen sink drain. Few things are more frustrating than a kitchen sink that won't drain, but Sam T's plumbers are experts at kitchen drain cleaning.
We'll also repair or replace your broken garbage disposal and get your sink back to normal in no time.
For more information or to request a quote for garbage disposal repair, please contact us at 407 359 7636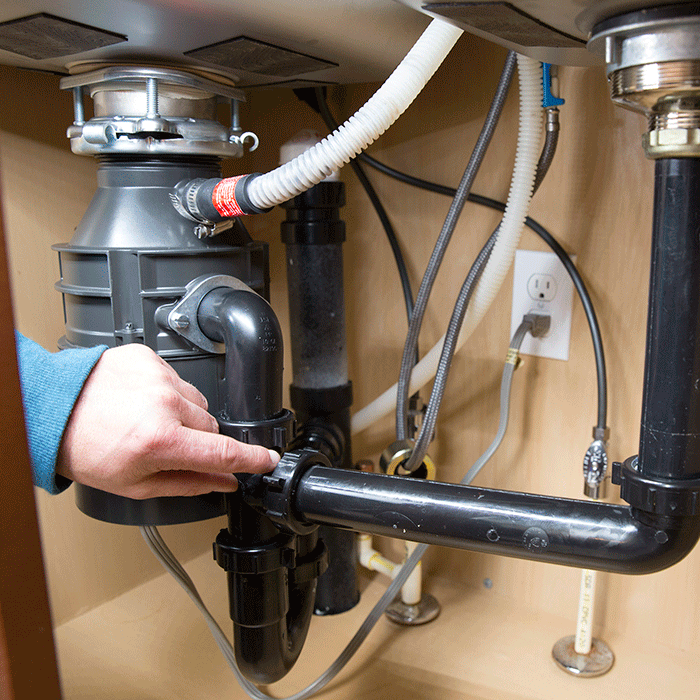 For the DIY'er ConsumerReports recently published this article as a buying guide for garbage disposals.  Here at Sam T's Plumbing we thought it might help you with your garbage disposal buying decision – "Of course you can always call us and we will be happy to provide you with an affordable quote for your new garbage disposal".
Garbage disposers link the often-disparate demands of convenience and conservation by grinding up kitchen scraps, especially non-compost able leftovers like meat and chicken bones or fat, and sending them down the drain to a sewage-treatment plant or septic system for handling instead of to the landfill for slow decomposition. But our tests show that some grind more quickly and finely, and are better at resisting jams.
Besides eliminating messes and discouraging bugs and other pests, a garbage disposer shifts food waste from landfills to a wastewater treatment system.
That has prompted some cities to require disposers in new homes. Add in the many towns that charge by volume for waste removal, and it's easy to see why nearly half of American homes have a garbage disposer.
Types of Garbage Disposals
Garbage Disposer manufacturers are promoting their products' appeal as they try to distinguish these basically similar machines. Indeed, just a handful of companies make all garbage disposers under different brand names, with InSinkErator and Anaheim Manufacturing Company accounting for the lion's share. You'll find two basic types of garbage disposers.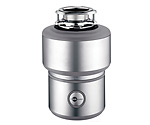 Pros: These garbage disposers are easiest to use, since you can push new waste in as the old waste is ground up and washed down the drain.
Cons: Their open filler necks pose a greater risk to small hands and can allow bone shards and other scraps to fly out. You'll typically need to have an electrician hard-wire and mount the power switch, since these usually aren't corded. You should also hold the supplied stopper at an angle over the drain as a shield while it's running.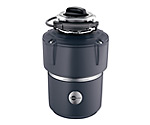 Pros: These require you to load them with waste before turning down the stopper to activate the blades. Because the stopper keeps food in and fingers out, batch-feed models are safest, especially for families with kids. Most simply plug into an outlet.
Cons: These tend to cost more and can require more time to get the job done
InSinkErator is a high-quality and trusted brand that continues to satisfy Sam T's Plumbing customers. The InSinkErator garbage disposal series includes the Badger Series, the Pro Series and the new Evolution Series. Additionally, if you'd like to us to install a disposal that you'd like us to order a different brand disposal or you'd like to supply us with a garbage disposal that you have purchased, we will gladly install that garbage disposal.
Sam T's Plumbing has been providing Seminole County Fl. including Oviedo, Sanford, Lake Mary, Altamonte Springs, and Winter Springs with exceptional plumbing services for over 30 years. Our carefully selected technicians are not only highly qualified, but they understand and hold the same high ethical standards we value and you can expect from the Sam T's family. After all, we are a family owned and operated business, and we take great pride in doing the job right the first time and giving our clients the best overall experience.
For more information or to request a quote for repair or replacement of that faulty garbage disposal, please contact us at 407 359 7636